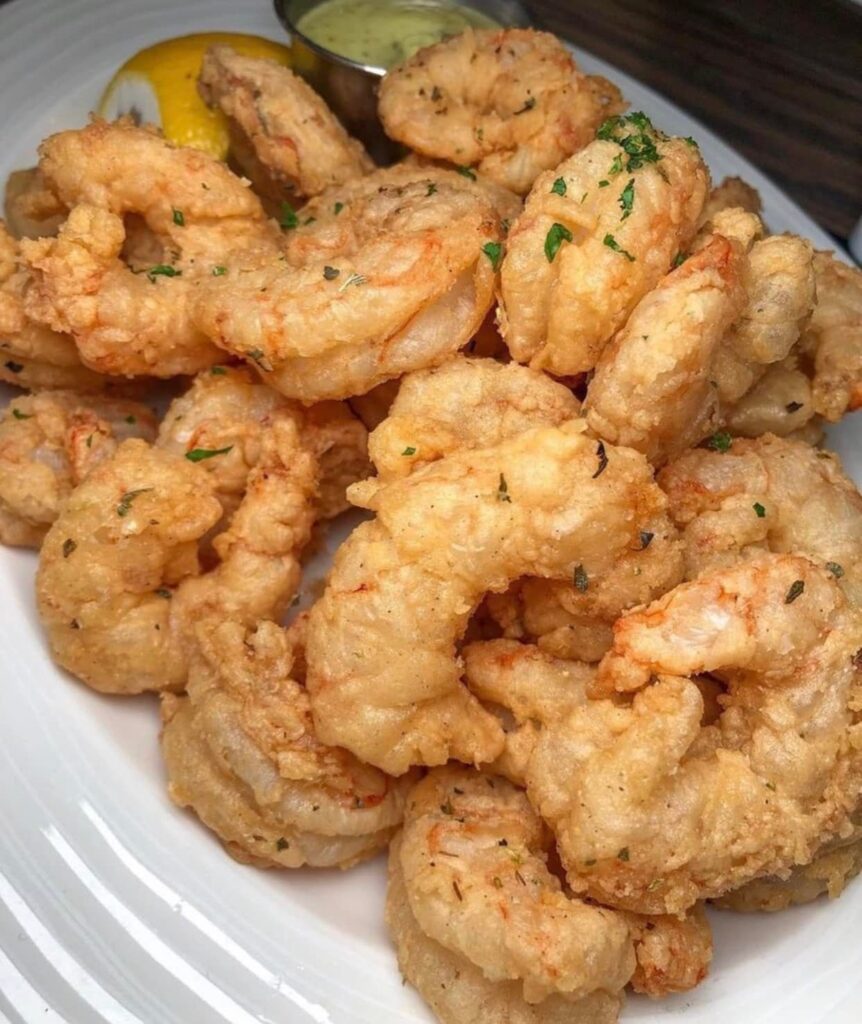 I don't know about you, but I'm obsessed with shrimp and a good majority of people would agree with me. Shrimp is an extremely popular food around the world, and apparently, it has been for thousands of years.
These shrimp are super crispy and I don't know about you but I prefer shrimp fried with just flour.
Ingredients
Canola oil
2 large eggs, beaten
1 cup whole milk
2 tablespoons Chile hot sauce (such as Cholula)
2 pounds large peeled, deveined raw shrimp
3/4 cup (about 3 1/4 oz.) all-purpose flour
2/3 cup (about 2 7/8 oz.) cornmeal
1 1/2 teaspoons kosher salt
1 teaspoon black pepper
1/2 teaspoon cayenne pepper
For serving: lemon wedges, cocktail sauce, rémoulade (optional)
How To Make Fried Shrimps
Step 1 Pour oil to a depth of 2 inches in a large deep skillet; heat over medium-high to 370°F. While oil heats, whisk together eggs, milk, and hot sauce in a shallow dish; add shrimp to the mixture, and toss to coat. Whisk together flour, cornmeal, salt, black pepper, and cayenne pepper in a separate shallow dish.
Step 2 Remove 6 to 8 shrimp from egg mixture, shaking excess off; dredge in flour mixture. Place dredged shrimp in hot oil; fry until coating is golden and crisp, about 2 minutes. Remove with a slotted spoon to a baking sheet lined with paper towels. Repeat with remaining shrimp, bringing oil back to 370°F over medium-high heat before adding each batch of shrimp.
Step 3 Serve fried shrimp with lemon wedges, cocktail sauce, and rémoulade if desired.